Waxing FAQ's

What are the benefits of waxing?
Personal reasons, more hygienic, sports related benefits for athletes, improved appearance, eliminated stubble growth, enhanced muscle definition, smooth look & feel - to name a few.

Does waxing hurt?
There is a stinging sensation that does not last long. Auburn Electrology, Skin & Nail Care offers Relax & Wax No Scream Cream to our more sensitive clients.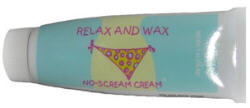 What is No Scream Cream?
Relax and Wax No Scream Cream is a topical anesthetic (numbing cream) applied 35-45 minutes prior to your appointment and makes the waxing procedure much more comfortable for some clients who are highly sensitive. This topical anesthetic contains the highest percentage of Benzocaine available without a prescription. It is water based, absorbed into the skin, and will not interfere with your waxing. No Scream Cream is not messy or greasy, and will not harm clothing. Please visit our Products Page for more information!
What is a Brazilian wax?
There are many definitions for Brazilian. One definition is all hair in your pubic area is removed. The occasional client will prefer to leave a strip of hair in the front of the genital area.
Is my underwear on or off during a Brazilian wax?
Off (since Brazilian waxing involves the entire genital region.)
What is double dipping?
Double dipping is when a waxologist uses the same waxing utensil over and over and in some salons, on different clients. Due to hygiene habits and cleanliness concerns, we do NOT double dip here at AESNC but instead use disposable applicators.
How long does hair have to be?
A minimum of 1/4" long, about 2-3 weeks after your last shave.

How long will the results last & how often will I have to have it done?
Each person varies some 3 weeks some longer, but we recommend regular waxing appointments every 4 weeks to maintain your smooth appearance. Once you've started waxing, you'll never want to revert to shaving because regular waxing weakens the hair and the re growth slows down, leaving you smoother longer!
IMPORTANT! Please print and fill out our Waxing Questionaire to bring to your appointment with you.
IMPORTANT! Read our Waxing Aftercare page for best results after your waxing sessions at Auburn Skincare.